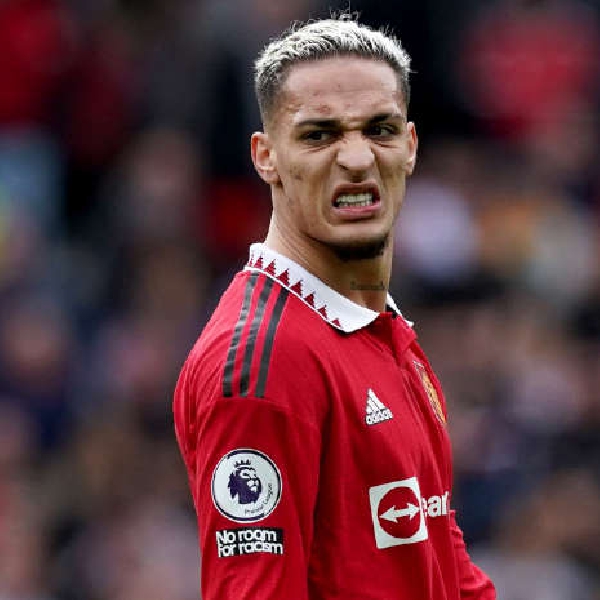 Antony's ex-girlfriend has accused Antony of assault, a charge he denies
Manchester United said they are taking seriously assault allegations against striker Antony that, amid a police investigation, led him to be dropped from Brazil's national squad for two World Cup qualifiers.
Brazil's soccer federation (CBF) announced Antony's withdrawal on Monday, after local media outlet UOL published allegations physical assault against him from ex-girlfriend Gabriela Cavallin.
That case is being investigated by Greater Manchester Police, while a separate alleged incident in Sao Paulo is being investigated by police there.
The player has denied wrongdoing.
The English Premier League club had been under pressure to respond to the allegations against Antony in the wake of a decision to part company with another striker, Mason Greenwood.
Manchester United said it took case against Antony seriously, "with consideration of the impact these allegations and subsequent reporting will have on survivors of abuse."
The club said they acknowledged the police inquiry and would make no further comments on the issue pending further information.