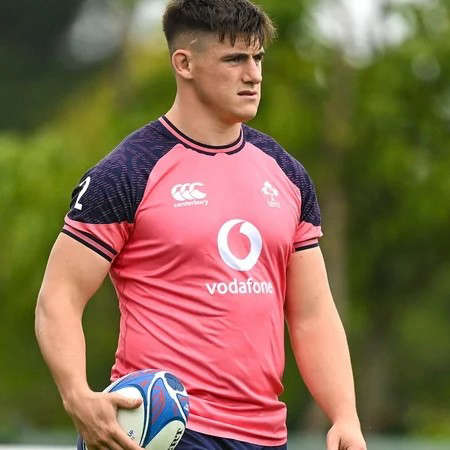 Hooker expected to be fully fit for next week
Ireland hooker Dan Sheehan is expected to be fully fit for next weekend's clash with South Africa, according to Andy Farrell.
The Leinster front row has been out of action since 19 August when he sprained foot ligaments against England.
Despite initial concerns, the 24-year-old has progressed well in his rehabilitation but tomorrow's Pool B tie with Tonga in Nantes (8pm) comes too soon.
"He's ticked all the boxes this week," said Farrell who als said "He had to get through set-piece stuff this week for the first time, scrummaging mainly, and he did half a session on Tuesday to see how the reaction was going to be, and a full session on Wednesday, and he'd no qualms to kick on for the rest of the week as well.
"He'll be available for selection for next week."