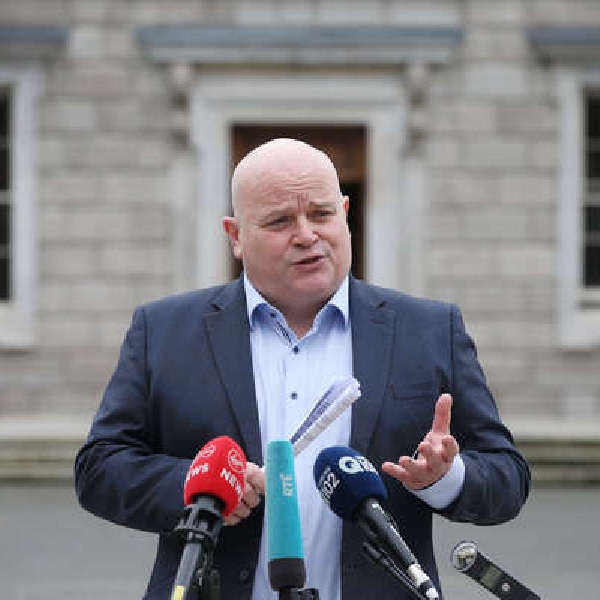 File image: Rolling News
Labour's Mark Wall has hit out at the decision to withdraw cash services in towns in Kildare.
Closing services in some banks is no way to treat loyal customers and potential new customers who may look at AIB in the wake of other banks departing this county, according to Labour's Mark Wall.
The Kildare South Senator has hit out at the decision by AIB to withdraw cash services from 70 of their branches including the one at Duke Steer in Athy and in Celbridge.
It's a "disgrace" AIB are ignoring the most vulnerable in our society and blaming it on cost, at the same time as their profits soar, it's simply reprehensible, he said.
He said he stood firmly behind his colleague Finance spokesperson Ged Nash TD who described the move as: "This tone deaf decision taken by executives of a majority State-owned bank who appear to be accountable to nobody is another nail in the coffin for relationship banking in Ireland."
Senator Wall has called on the Minister for Finance to immediately intervene and stop what he called "discrimination which is just another blow to rural Ireland."
Senator Wall commented:"Since this announcement, I've been contacted by many older people who are questioning what they will now have to do now.This is no way to treat vulnerable people.
"Businesses too in towns like Athy will now have to travel to other towns to deposit cash, simply no way to treat customers.
"Towns like Athy are turning a corner, with long awaited infrastructural development, that will make the town a more attractive place for investment.
"The removal of cash services from one of the pillar banks in the town is a retrograde step and Government must intervene," he added.