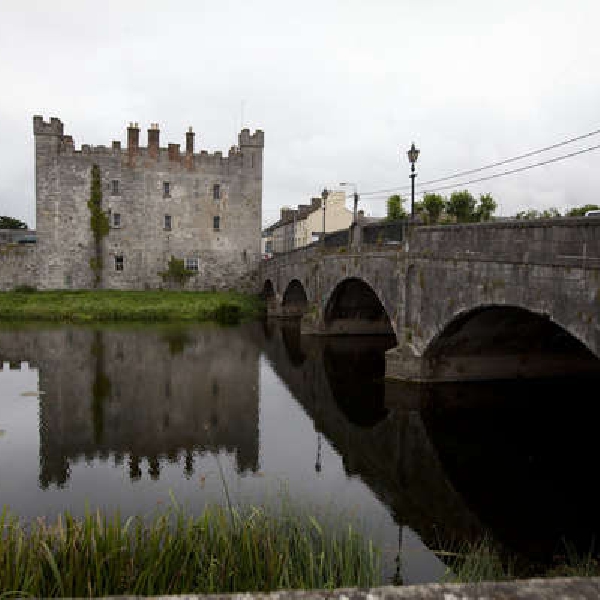 File image: Rolling News
A Kildare Labour Senator has queried the removal.
The Athy Municipal District has been removed from the Regional Aid Map.
Labour Senator Mark Wall has asked the Minister in the Seanad today why the Athy Muncipial District had been part of the previous map from 2014 to 2022, and why it has been removed from the most recent map.
Seantor Wall commented:"The Athy municipal district, MD, which is the area in which I live, had been part of the map from 2014 to 2022.
"However, in the recently announced map, the Athy municipal district has been removed and no other part of County Kildare has been included.
"What is also worrying about this announcement is that regional aid objective model published by the your Department has a note included that LEA's not included in the previous Regional Aid Map, namely Dublin, Cork, Wicklow, Meath and Kidlare were not scored in the assessment, this is in line with government policy to support balanced regional development the report note states.
Seantor Wall explained: "The press release from your Department states that Regional Aid is a form of state aid funded by the Irish exchequer that can be given to enterprises to encourage investment and job creation in economically relatively disadvantaged areas.
"The Regional Aid Map identifies the areas within Ireland where Regional Aid is allowed under EU rules, as set out in the Commission's Regional Aid Guidelines.
"On foot of these guidelines, in recognition of the strength and improvement in Ireland's economy since 2014, the European Commission reduced the overall size of the population area of Ireland that could be covered by Regional Aid.
"This was part of a European wide review. Originally the maximum allowable coverage for Ireland was proposed to be 25.64%, but following intensive negotiations with the Commission, it will be 35.9% for the relevant period. This is compared to 51.3% previously.
"While there is a reduction in overall coverage, some or all of each county included in the previous map is included in the new map approved today by the Commission."
The Labour Senator said: "The Athy MD was included for very specific reasons in the previous map and, unfortunately, to the greatest extent, many of those reasons have not changed in recent years.
"The MD from Castledermot right across to the town of Athy needs investment to create and encourage enterprise and employment," he insisted.
"This area was included in 2014 for reasons, we now need to hear from Government why these reasons don't seem to exist anymore," he added.
#Seanad Commencement Matter 1 Senator Mark Wall @MarkWall1 – To the Minister for Enterprise, Trade and Employment: To discuss the removal of the Athy Municipal District from the recently announced Regional Aid Map https://t.co/tQua4zpQ2C #seeforyourself pic.twitter.com/DeGgLb9C7o

— Houses of the Oireachtas - Tithe an Oireachtais (@OireachtasNews) May 5, 2022