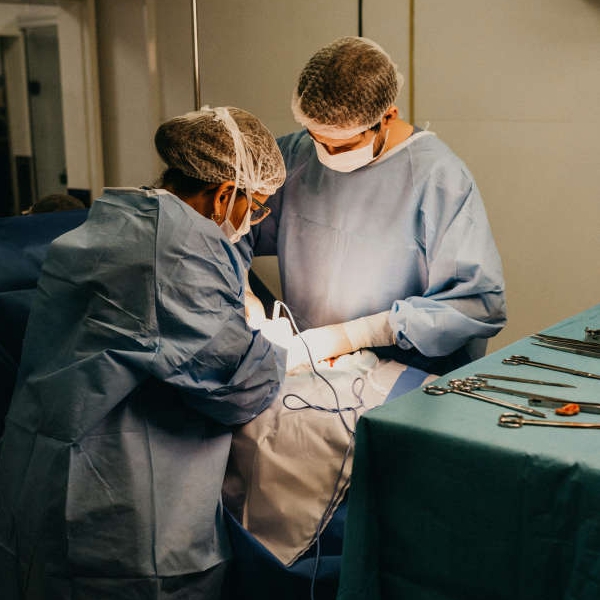 Stock image: Jonathan Borba/Pexels
3 mothers spoke about the issue on this morning's 'Kildare Today'
3 mothers of children with Spina Bifida discussed the agony related to current surgery delays, on this morning's 'Kildare Today'.
82 children in the Republic of Ireland are currently waiting for vital orthopaedic surgery.
Spina Bifida is a condition that affects the spine & is usually diagnosed soon after birth.
On Friday, Lisa Brett spoke about her son, 8 year-old Eddie, who has been awaiting vital surgery since February 2019 - approximately 1-year prior to a pandemic being declared.
Eddie needs constant surgery to progress.
He is a wheelchair user, who has previously been able to use splints to walk aided - but it is necessary for Eddie's splints to be changed regularly, as he grows.
Lisa said her son's feet are "like bananas" & he "needs surgery to straighten his feet".
She added, prior to February 2019, Eddie's surgeon had previously told Lisa & her husband, their son would need another 5 surgeries by the time he was 12.
Eddie is yet to have his second surgery.
Lisa said she & her husband "will never see our son walk again".
Úna Keightley, co-lead of the Paediatric Advocacy Group & mother to 10 year old son Sean who also has Spina Bifida, joined the conversation on Friday.
Seán is able-bodied, but uses a wheelchair for long distances.
Úna noted Seán "was in a position where his legs were getting sore from the leg splints" that most children with Spina Bifida wear.
She added "a lot of these children end up having open sores" and "then have to go into their wheelchairs, as they can't walk with the pain".
Seán recently had surgery, with cast being removed on Tuesday.
Seán will now have the ability to cycle the ambulance track in Punchestown tomorrow - highlighting just how beneficial these surgeries are to children's lifestyles.
Úna noted that a 2014 report by the HSE & Temple Street said the services for children with Spina Bifida were "grossly under-funded & failing children".
She added that for some of these children, not being operated on will cause a lack of blood supply to areas - meaning amputation may be the final option.
Clane's Caroline Prendergast also spoke to 'Kildare Today'.
Her son Conor, living with Spina Bifida, had "an absolutely unbearable 2 years".
The 15 year-old "finally had his second surgery on the 1st of November" this year.
Caroline said she was discussing her son's experience because she "wants to give factual evidence to back up the letter that is being sent in to the Minister for Health".
"I want people who don't live in our world to know what is going on. People like Conor are being physically & emotionally damaged while waiting for orthopaedic surgery".
Lisa, Úna & Caroline spoke to Clem Ryan on Friday's edition of 'Kildare Today':