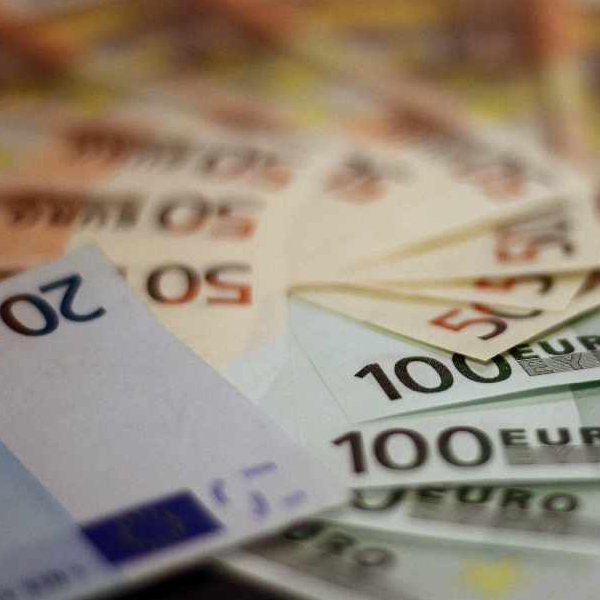 Stock image: Pixabay
That includes €5 million in 2020.
Enterprise Ireland has invested €27.5 million in funding in Kildare since 2016.
That's according to data released by the Department of Enterprise, Trade and Employment.
It includes €2.9 million invested so far this year, and €5 million in 2020.
EI has 202 client companies in Kildare.
| By County | No. of Companies | By County | No. of Companies |
| --- | --- | --- | --- |
| Carlow | 89 | Louth | 156 |
| Cavan | 81 | Mayo | 124 |
| Clare | 140 | Meath | 175 |
| Cork | 607 | Monaghan | 107 |
| Donegal | 138 | Offaly | 63 |
| Dublin | 2,323 | Roscommon | 54 |
| Galway | 287 | Sligo | 74 |
| Kerry | 128 | Tipperary | 131 |
| Kildare | 202 | Waterford | 146 |
| Kilkenny | 119 | Westmeath | 103 |
| Laois | 52 | Wexford | 119 |
| Leitrim | 23 | Wicklow | 159 |
| Limerick | 267 | | |
| Longford | 45 | Grand Total | 5,912 |
Payments –

County By Year
2021

(YTD 15.06.21)
2020
2019
2018
2017
2016
Grand Total
Carlow
€1,288,314
€1,907,989
€1,385,421
€864,971
€1,199,491
€1,834,746
€8,480,933
Cavan
€1,754,657
€4,844,256
€2,092,337
€3,947,874
€2,567,272
€5,550,545
€20,756,941
Clare
€2,266,871
€4,401,422
€2,471,877
€1,934,936
€4,028,747
€1,862,171
€16,966,022
Cork
€10,054,246
€21,111,137
€12,479,508
€8,694,269
€9,876,190
€12,508,401
€74,723,750
Donegal
€3,072,474
€4,700,041
€1,092,916
€1,320,819
€1,774,212
€646,235
€12,606,697
Dublin
€35,968,721
€61,436,757
€28,616,890
€32,757,095
€34,646,681
€36,402,629
€229,828,775
Galway
€6,234,134
€12,713,629
€5,429,928
€5,738,421
€5,165,829
€4,425,413
€39,707,354
Kerry
€4,624,928
€6,818,501
€6,962,695
€2,448,215
€2,732,963
€3,132,374
€26,719,676

Kildare

€2,918,187
€5,044,763
€6,032,492
€4,235,477
€3,560,079
€5,724,828
€27,515,827
Kilkenny
€481,740
€5,059,759
€9,960,817
€2,612,327
€2,768,019
€1,926,084
€22,808,747
Laois
€4,681,117
€4,505,284
€1,060,064
€574,495
€345,759
€892,958
€12,059,676
Leitrim
€129,712
€678,279
€117,079
€359,030
€151,065
€344,370
€1,779,534
Limerick
€3,267,912
€4,782,678
€3,258,410
€4,268,946
€3,026,032
€3,354,559
€21,958,536
Longford
€122,888
€2,127,477
€2,036,885
€3,750,876
€1,029,648
€1,007,560
€10,075,335
Louth
€3,864,627
€6,488,896
€2,462,115
€3,071,051
€4,146,472
€5,813,604
€25,846,764
Mayo
€3,108,433
€1,606,420
€1,701,547
€1,042,010
€5,028,555
€1,854,443
€14,341,408
Meath
€2,851,019
€3,515,704
€2,104,967
€1,166,149
€1,282,688
€2,123,429
€13,043,955
Monaghan
€3,570,552
€2,165,481
€1,938,934
€2,210,723
€7,300,005
€2,765,121
€19,950,816
Offaly
€631,903
€3,015,361
€1,244,512
€1,047,940
€1,431,927
€1,082,892
€8,454,534
Roscommon
€437,612
€1,699,660
€412,107
€161,569
€1,524,042
€844,931
€5,079,921
Sligo
€884,088
€691,628
€707,044
€773,377
€1,002,481
€1,044,235
€5,102,854
Tipperary
€3,398,713
€8,117,089
€4,324,181
€2,313,497
€2,641,156
€1,763,417
€22,558,053
Waterford
€1,882,614
€3,022,531
€1,180,799
€1,761,644
€1,195,887
€876,002
€9,919,475
Westmeath
€3,318,235
€2,032,503
€988,985
€1,507,502
€1,181,757
€1,465,780
€10,494,762
Wexford
€1,842,084
€5,684,223
€1,580,996
€4,681,975
€2,174,112
€1,000,154
€16,963,544
Wicklow
€3,639,946
€1,657,594
€2,901,951
€4,032,042
€1,824,436
€2,015,701
€16,071,670
Grand Total
€106,295,727
€179,829,061
€104,545,457
€97,277,230
€103,605,503
€102,262,581
€693,815,558