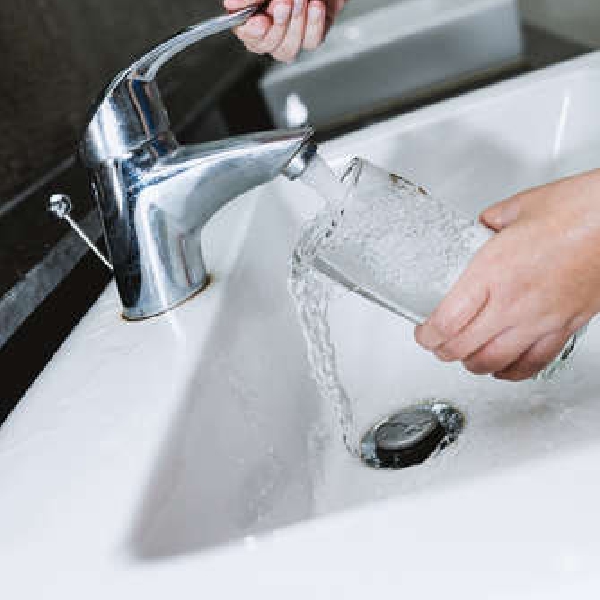 Stock image: Shutterstock
15 towns and townlands may be affected by supply disruption.
The final phase of Irish Water maintenance works as part of the Barrow Extension project begin today.
They are expected to continue until the end of September, and homes and businesses in 15 parts of the county may be affected by intermittent supply disruption.
These are: Broadleas, Ardinode, Brannockstown, Carnalway, Old Connell, Caragh, Naas West, Naas town centre, Spring Gardens, Naas North, Rathaskar Heights, Kilashee, Naas East, Two Mile House, Ladytown and surrounding areas.

These works form part of the Barrow Extension scheme.
We're continuing with essential works to safeguard the drinking water supply for homes and businesses in Kildare and the Greater Dublin Area (GDA). The final phase of works will continue from Monday, 30 August. See https://t.co/hGKqb1Mnmt for more. @KildareCoCo @kfmradio

— Irish Water (@IrishWater) August 26, 2021
The project, which began in September 2020, involved the construction of 3km of new water mains between Killashee and Naas, via the Rathasker Road; two new pumping stations at Brannockstown and Carnalway; and upgrades to the pipework at Ballymore Eustace Water Treatment Plant and Old Kilcullen Reservoir.
Irish Water Regional Operations Manager, John O'Donoghue, says "Irish Water understands this type of work can be inconvenient and we will ensure our work crews make every effort to minimise any disruption these essential works may cause."