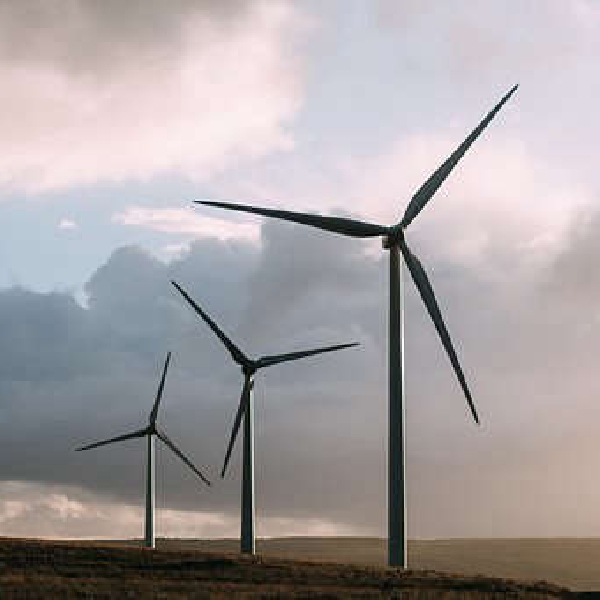 Stock image: Pixabay
The wind farm will be close to Rathangan, Derrinturn, Allenwood, Clonbullogue, and Edenderry.
Bord na Mona's proposed wind farm on the Kildare/Offaly border will be the second largest in the country with 47 turbines.
The Ballydermot Wind Farm will also have the tallest turbines, with a maximum tip height on most of the structures of 220 metres.
Bord na Mona say a planning application will be submitted directly to An Bord Pleanala in late 2022 for the project.
The Ballydermot Bog Group has 14 bogs across 5,580 hectares and is close to Edenderry, Clonbullogue, Allenwood, Derrinturn and Rathangan.
Bord na Mona says the final wind turbine Layout has been designed with a minimum setback distance of 880 metres to the nearest house from a turbine.
This complies with the Draft Wind Energy Development Guidelines (2019), which proposes a setback distance of four times the tip height between a wind turbine and the nearest residential property, subject to a mandatory minimum distance of 500 metres.
A map published by Bord na Mona indicates that 27 turbines will have a maximum height of 220 metres.
It has also published a "Draft Amenity Plan" and says new access roads will be constructed and they will also be used for walking trails, cycling and horse riding.
Public feedback on the plan should be emailed to ballydermotwindfarm@bnm.ie before Friday, 30th September.