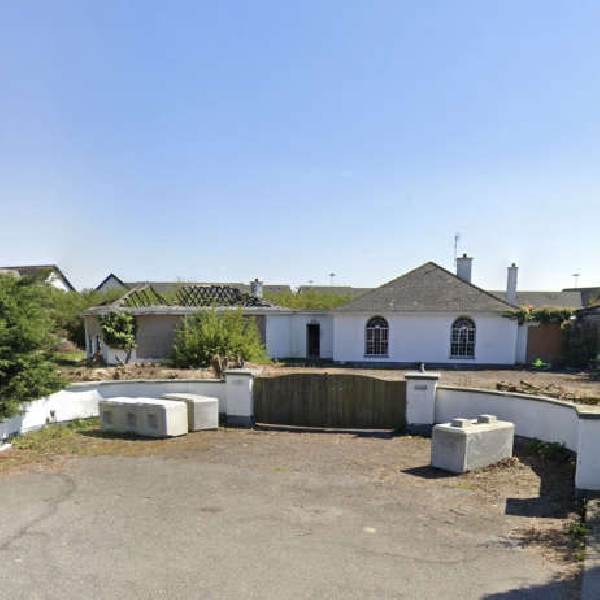 Image: Rooske Lodge/Google Earth
The abandoned site is located beside Sarsfields GAA.
Kildare County Council has confirmed that the Kildare Fire Service has attended incidents at Rooske Lodge on twelve occasions up to and including the 1st of May this year.
This follows a question brought forward to the recent Kildare-Newbridge MD meeting by Social Democrats Councillor Chris Pender.
Cllr. Pender asked for information relating to the number of incidents but also the cost incurred by the Council as a result of the call outs to the Fire Service.
The total amount invoiced is €8,000, with €4,500 having been paid to date.