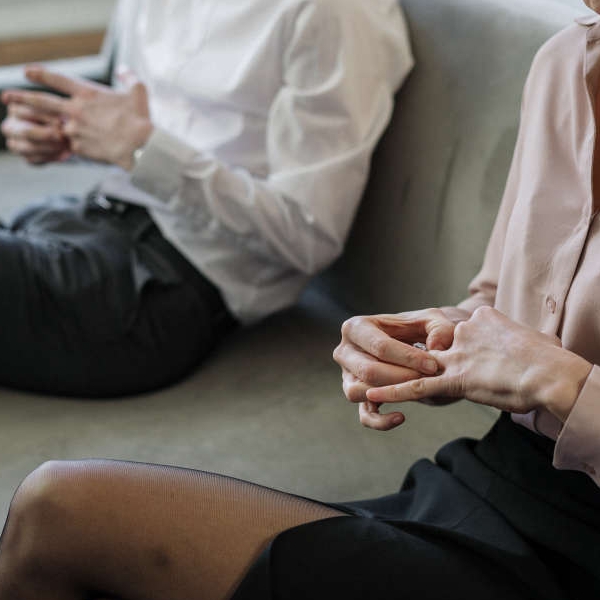 Stock image: Pexels
The counselling service now has a waiting list of over six months
Kildare GPs are extremely concerned that the waiting time for Counselling in Primary Care is now over six months.
The CIPC service is the main counselling service available to people with Medical Cards, and is an essential part of Talking Therapy Support for common conditions including mild/moderate anxiety and depression.
On average a counselling session in Kildare could cost between €40 -€80.
Speaking to Kfm, Newbridge GP, Dr. Brendan O'Shea commented: "This resource was tailor made to meet the needs of medical card patients.
"They are the most deprived, and who are the least likely to be able to afford a fee, people who are on razor thin budgets.
"They can't afford this type of a fee," he insisted
Dr. O Shea noted that medical card patients are entitled to free antidepressants, "so you can see the pressure we're [GP's] are under."
"Failure to maintain adequate talking therapy pushes people and their Doctors into greater use of medication, which is not where we wish to go.
"A service such as this really needs to be available at no more than 2-4 weeks for people who find themselves in an acute episode of anxiety or depression, and in these difficult times this is a very common occurrence with many people presenting with Anxiety and Depression," said Dr Brendan O' Shea, Chairman at Kildare Clinical Society.
"Further, timely availability of Talking Therapies significantly reduces the rates of relapse in the years ahead," he said
"CIPC costs in the order of €14 million euros per year nationally, and is a relatively inexpensive cost in the context of the whole system.
"Further, large multiples of this are spent without question each year on medication.
"This is a key service for many of the least well off members of our communities in Kildare," he added.
Dr O'Shea is encouraging people in Kildare to lobby political representatives, and ask them to question this with the Department of Health and HSE.
Dr Brendan O'Shea spoke with Ciara Noble on Friday's Kildare Focus, listen back to the full interview here: