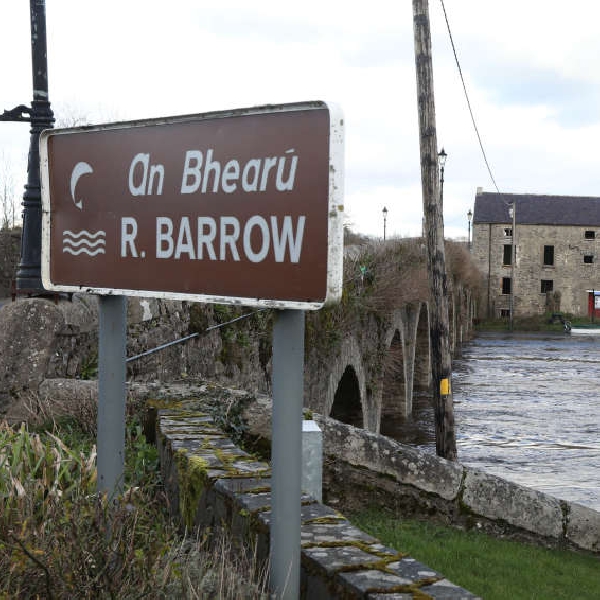 File image: Rolling News
Scott McQuaid awarded silver medal for bravery
Ceann Comhairle, Kildare South TD Seán Ó Fearghaíl, has presented National Bravery Awards to 25 people from across the country & the United States, for acts of bravery.
Kildare man Scott McQuaid has been awarded a silver medal & certificate of Bravery, when helping to save a 9 year-old boy who got into trouble in Athy's River Barrow.
In February this year, a father and son got into difficulty when kayaking on the river, at Ardreigh Lock, Athy.
According to an Oireachtas press release "The kayak overturned, in a very cold rapid flowing river which had burst its banks.
The father managed to scream for help and keep his nine-year-old son afloat."
Mr. McQuaid heard the man's scream & entered the river.
He managed to get to the man and his son, succeeding in bringing the 9 year-old to the riverbank - after fighting a strong current for 10 minutes.
Tragically the current had taken the father & his body was found days later following search operations.