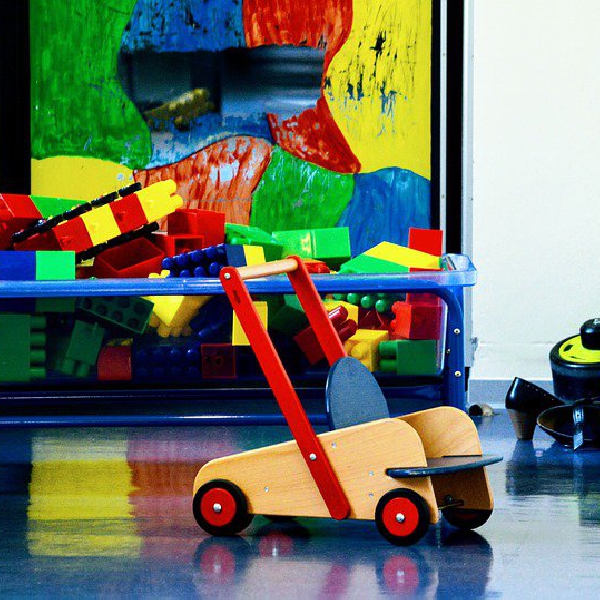 Stock image: Pixabay
Kildare County Childcare committee survey highlights the staffing and affordability issues in the county
A survey for Kildare County Childcare Committee has highlighted the recruitment and retention of staff as well as the availability and affordability of childcare as being amongst the key challenges facing the childcare sector in Kildare.
The details of the survey will be revealed on Monday afternoon at the launch in Killashee Hotel of the Kildare County Childcare Committee's Strategic Plan for 2023-2026 by Councillor Suzanne Doyle, Chairperson of Kildare Local Community Development Committee.
Speaking to Kfm Cllr. Doyle said that every grey hair on her head is a result of minding babies in a creche.
"Childcare is a vocation," she insisted.
Cllr Doyle said the business model needs to be looked at, she said the fixed cost of the buidling could be state sponsored and subsidies for staff should be looked at.
She said the government needs to look at the optimal places for creches, such as beside school and train stations.
The actions Kildare County Childcare Committee will be undertaking in relation to equal access to childcare and inclusion:
Promote and support diversity and inclusive policy and practice in the local childcare and education sector.
Promote the importance of participation in the Early Childhood Care and Education Scheme for all children and families from all cultural, migrant and minority communities.
Support understanding of the 0-3 years as a formative stage for all children and families from all cultural, migrant and minority communities.
Grow and develop understanding of children's healthy, physical and emotional well-being amongst the local childcare and education sector including mental health, disability, trauma and neuro divergence.
Promote and deliver Child Protection to the sector including raising awareness of impact of Domestic Violence on children.
Develop the competencies of the sector to meet the needs of new communities.
Promote Childcare as a profession to underrepresented groups in the sector.
Strategic Plan focuses on building capacity of childcare sector and promoting childcare and childminding as a career option.
Listen back to Mayor of Kildare- Newbridge MD, Suzanne Connolly who joined Eoin Beatty on Monday's Kildare Today;