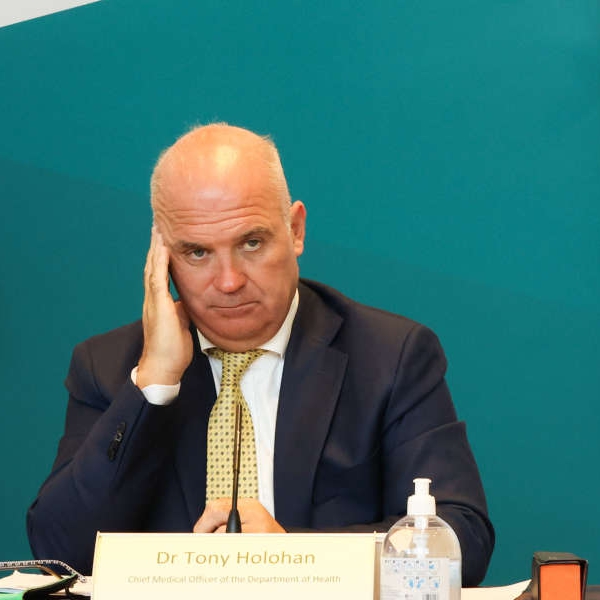 File image: Rolling News
NPHET meet this morning.
Longer opening hours for pubs and restaurants and larger crowds at events are being discussed by NPHET this morning.

Health officials are considering what recommendations to make on easing measures ahead of a cabinet meeting tomorrow.

The country is now past the peak of the Omicron wave - with case numbers starting to fall.
Taoiseach Micheal Martin has said we have make it through the Omicron wave of Covid-19 better than expected.
Speaking on RTE radio this morning, he said that the situation was "positive" but cautioned there may yet be another chapter to the pandemic.
"We have come through Omicron better than we might have expected prior to Christmas.
"The combination of the booster campaign and vaccination allied to the fact that Omicron does not appear to be as virulent as Delta and previous waves has meant that the impact on people in terms of severe illness, death, and ICUs has been much less,"
Professor Tomas Ryan spoke with Clem Ryan on Thursday morning's Kildare Today: "The omicron has not been as damaging as it has been in other countries, because of the vaccination programme.
"We don't know how long immunity lasts for omicron and we don't know the long term impacts of covid.
"We need to prepare for new variants and prepare for new strains of omicron. " he insisted.
Tomas Ryan, Associate Professor of Neuroscience at the School of Biochemistry and Immunology at Trinity College: