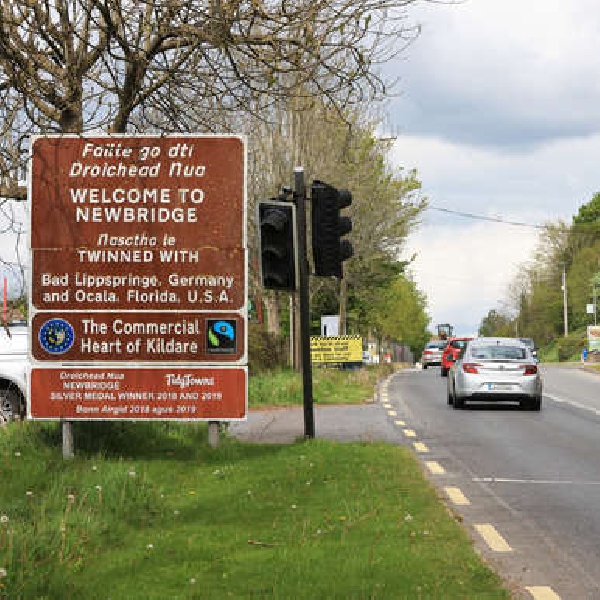 File image: Rolling News
The new additions will be funded by a grant recently received from the Community Development Fund
The Family Resource Centre (FRC) in Newbridge are starting 2023 on a high note after it was given permission to build a further three additional facilities at its Dara Park campus.
The centre is to build an additional gazebo, a garden room, ans a coffee hub, andafter being given the green light by the Planning Department in the dying days of 2022, and following on from the sensory garden it installed in 2019.
The new additions will be funded by a €300,000 grant recently received by the FRC from the national €33m Community Development Fund, although a start date has yet to be finalized.
The timeline for this project is to have it completed by the end of January 2024, according to its manager Ellen Duggan.
The project has gone out to tender and it's hoped the project will get underway within the next few months.
The FRC was set up in 1982 to originally serve the people of Highfield and Dara Park estates, but widened its remit in the intervening 40 years to extend its umbrella to the whole of the town.
The FRC held an open day in the Town Hall back in June to announce a five-year plan to show the people of Newbridge how they wished to extend this even further.
Some 13 of the groups that operate out of the premises were on hand to display what the Centre has offered them.
The 13 groups are: The Golden Girls, for 70+; The Inbetweeners, 50+; Women's Shed; Men's Garden Group; Singing for Wellbeing; Youth Group, working on a project for JuneFest; Homework Club; Single Parents Group; Childcare; Counselling; a homeless clinic, and the AA.
Ellen Duggan, Manager, Newbridge Family Resource Centre spoke with Eoin Beatty on Monday's Kildare Today: