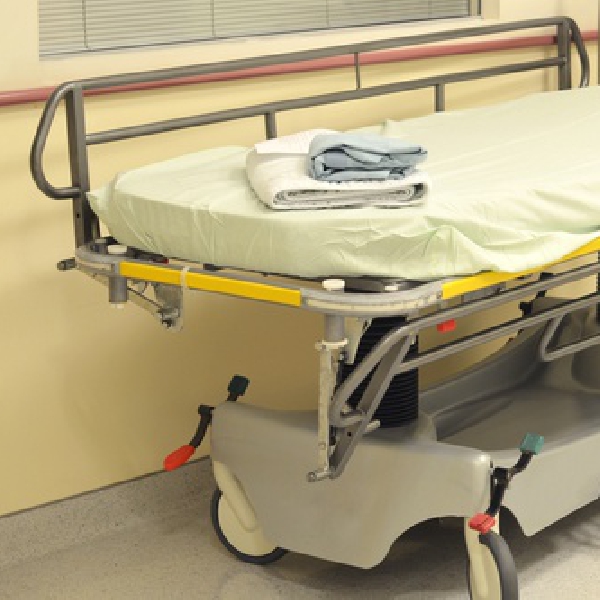 Stock image: Shutterstock
In Naas General Hospital today, 29 patients are on trolleys
The trolley situation in Irish hospitals is a result of the healthcare system not changing in '30 years'.

That's the view of a Newbridge GP after last week saw record numbers without a bed in Emergency Departments.
534 patients are on trolleys in Irish hospitals today - an increase of 45 from yesterday.

Yesterday, nearly 100 people were waiting more than 24 hours on trolleys.
In Naas General Hospital today, 29 patients are on trolleys.
On Friday, Naas General Hospital said it was experiencing very high attendance and admissions.
The Emergency Department (ED) is under significant pressure with many patients requiring admission and with very high numbers of COVID-19, flu, and other RSV infections.
Where possible management at Naas General Hospital is asking patients with non-emergency conditions to seek assistance from other parts of the health service such as their local Pharmacist, GP, GP out of hours service, or a local injury unit.
Due to high levels of COVID-19 and flu in the community, visiting restrictions are currently being implemented in Naas General Hospital.
Dr Brendan O'Shea, Newbridge GP and Trinity College Professor, says acute hospitals could be contributing to the problem: