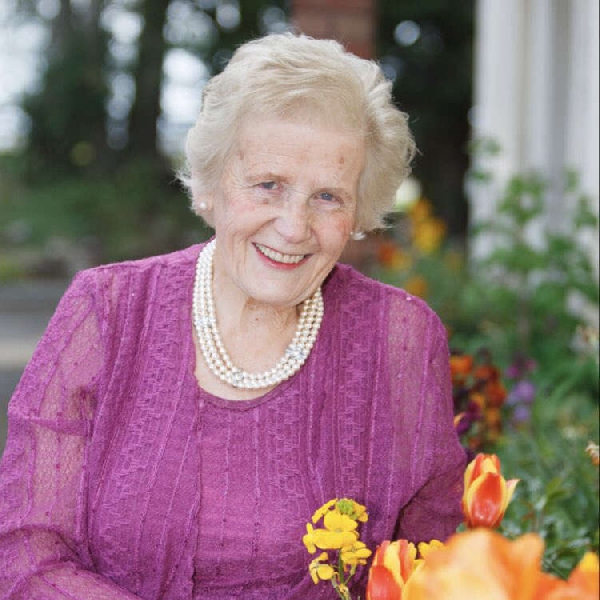 File image: Anna May McHugh via @NPAIE/Twitter
The association's Managing Director has been involved since 1954
Ireland's 67th National Ploughing Championships are taking place in Ratheniska, Co. Laois next Tuesday, 20th September to Thursday 22nd.
300,000 people are expected to attend over the three days.
Ireland will also play host to this year's World Ploughing Contest, which was previously scheduled to take place in St. Petersburg, Russia.
Competitors from 25 countries, across four continents will compete.
Managing Director of the National Ploughing Association, Anna May McHugh, first became involved with the association in 1952.
She says she got involved by accident.
McHugh took a job as secretary to founder, Athy's JJ Bergin - a friend of her father's.
Bergin noted he needed help with a national event & wanted some assistance, asking McHugh's father if Anna May would join him.
She says she cycled the 3 miles to meet Bergin & discuss the job.
When she returned home she told her father "Dad, I'm not going to work there, he's a very elderly man".
Chuckling, McHugh notes "it was a 17 year-old talking to her father".
She joined Bergin the next Monday & never left - becoming Secretary of the association in 1956, and elected as Managing Director in 1973.
On the subject of women working in the industry Anna May said "for a long time people thought they were speaking to a Mr. Brennan", McHugh's maiden name.
She remembers one day a man asking what she would know about ploughing, with Anna May replying "I was reared up on a farm with 5 brothers & 2 sisters and you ask me your question now, and if I can't answer I'll get somebody that will.
I was fighting that for a long time, but then when I was accepted I'd say, I got away with a good little bit, because I was a female."
Anna May grew up in Ballylinan, and has lived in the area all her life.
She joined Ciara Noble on this morning's 'Kildare Today':