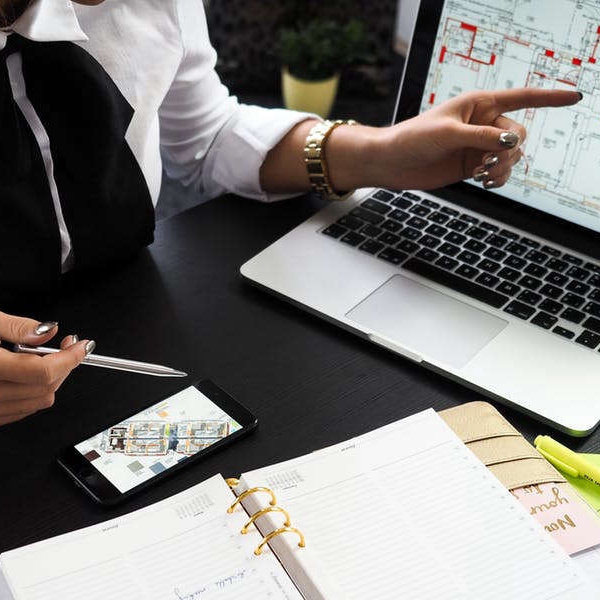 File Image: Shutterstock
'QHubs' is designed to raise the overall quality, environmental and innovation performance of remote working locations nationwide.
The deadline to sign up for 'QHubs' a preparatory programme for enterprise centres, co-working locations and flexible working spaces across Kildare is Tuesday, 30 November.
All remote working hubs have been encouraged to register for this programme, delivered via Skillnet Ireland and the Small Firms Association, which will build on the existing knowledge and skillset of managers and staff to secure the QHubs status in 2022.
The first of its kind in the world, the new Quality Standard will provide an accredited standard for the 350+ enterprise hub, co-working and remote working locations nationwide that play a pivotal role in supporting start-ups, SMEs, multinationals and remote workers across the public and private sectors.
The programme will be delivered through the 'Lens of the Quality Framework', reflecting key elements of the new Quality Standard, including:
Hub 'Classification' Status, each hub will be classified based on their strategic purpose, size, capacity and occupancy as well as services and facilities available. This ranges from Level 1, which is a local community hub that provides good quality and affordable workspaces, shared services and networking opportunities, to Level 4, which offers more regional, national and international collaborations.
A dedicated mentor will work with each hub to identify their desired ambitions and goals i.e., how to add value to their facility for client companies via improved services, products, experiences and upgrading business model and processes used.
Training and Development Opportunities, each hub will have access to a range of services and supports including networking, mentoring, training and learning programmes, independent advice and guidance, thought leadership and insights, best in class research, funding information and a host of Continuous Professional Development opportunities.
International Collaborations, locations registered for the Quality Standard will also benefit from a range of international alliances and connections with leading European and international organisations and programmes. This will offer access to a host of best-in-class global practices via strategically aligned organisations.
Annual Progress Update, all hubs will be measured and their progress benchmarked annually. To facilitate this, a range of KPI's will be set in a variety of important areas such as: Quality, Environmental and Innovation performance,Community & Network, Customer Experience, Digitisation and Job Creation.
Community Enterprise Association Ireland (CEAI) has said this benchmark system will give client companies looking to work or partner with a local hub or enterprise centre an indication of how good a fit that particular hub is for their business and whether it meets their individual needs and requirements.
To register a centre or hub email CEAI National Hub Network Manager, Siobhán Finn on siobhan@nacec.ie
The deadline to register is Tuesday 30 November.
For more information visit https://communityenterprise.ie/