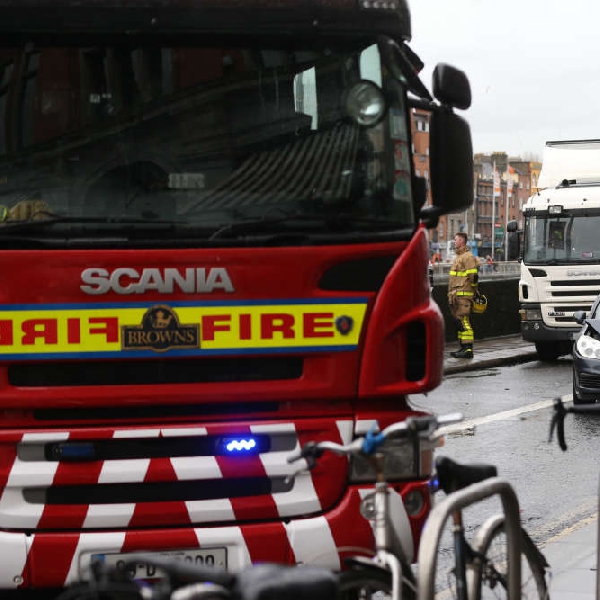 File image: Rolling News
Retained fire service members are employed for emergency call outs by local authorities, separate to members employed full time
Retained firefighters in Kildare and across the country have voted overwhelmingly in favour of strike action in a dispute they claim is resulting from a failure to address a recruitment and retention crisis.
Siptu members are demanding more time off and further recruitment.
The members claim they are required to provide 24/7 emergency response and "restrict their movement while on call" to within around five minutes travel time of their fire station.
This has resulted in them unable to take their leave entitlements due to staff shortages, according to Siptu.
Retained fire service members are employed or emergency call outs by local authorities, separate to members employed full time.
Members of the national body the National Retained Firefighters Association of Ireland gathered in Dublin in November for a "demonstration of frustration" over conditions.
The service works with local councils and members have voted in local authority areas by an average of more than 90% to take strike action due to the failure by management to meaningfully address an ongoing recruitment and retention crisis.
There are around 2,000 Retained Fire Service members organised in SIPTU across 200 fire stations nationally.
Noel Maguire, SIPTU, Industrial Organiser spoke with Eoin Beatty on Monday's Kildare Today: