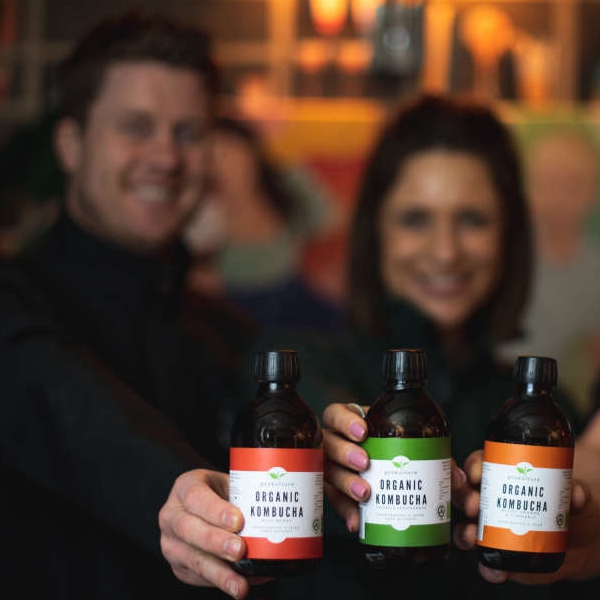 Kildare Brewing Company will represent LEO Kildare at the awards in June.
A brewing company from Sallins has been selected as one of the finalists for the National Enterprise Awards which will take place this month.

Kildare Brewing Company and their brand ProKulture Kombucha will represent Local Enterprise Office Kildare at the prestigious awards on the 1st June in the Round Room at the Mansion House, Dublin.
Kildare Brewing Company produces small batch local beer and a range of award winning ProKulture Organic Kombucha.
Jacqui McNabb, Head of Enterprise and Economic Development said: "We are extremely proud of the ambition and commitment to diversification deployed by Barry and his team. A commitment to sustainability was one of the key drivers for this brewing pivot. Supported by the Local Enterprise Office's Green for Micro Programme, Barry found that brewing kombucha used significantly less water than to brew beer. His market traction and success on the shelves of Aldi make Kildare Brewing Company a strong competitor for the National Enterprise Awards."
This is the 23rd year of the Local Enterprise Office initiative, which was won last year by Aqualicence, supported by Local Enterprise Office Wicklow and headed up by former Ireland's Best Young Entrepreneur (IBYE) Finalist Kate Dempsey.

The Finalists compete for a prize fund of €50,000 and along with an overall National Enterprise of the Year winner there are categories for Best Start-Up, Best Export Business, an Innovation Award, a One-to-Watch Award, and a Sustainability Award.
There is also an Outstanding Achievement award for a business that started with their Local Enterprise Office and has gone on to achieve international growth with the assistance of Enterprise Ireland.