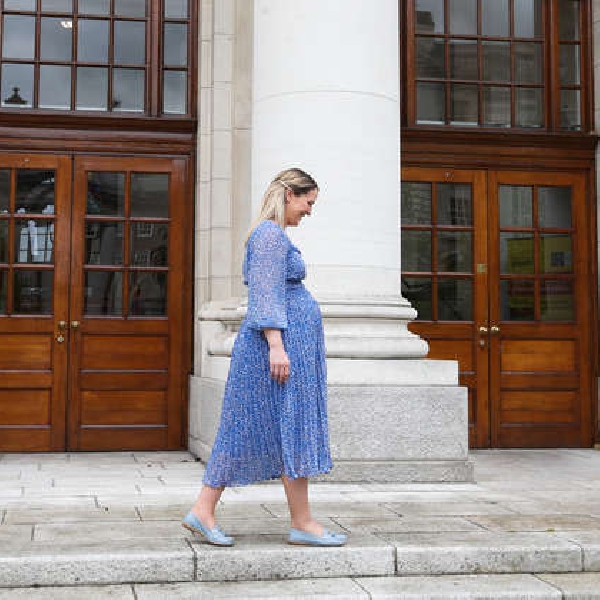 File image: Rolling News
There's calls for legal provisions to made to guarantee maternity leave for pregnant politicians.
There is absolutely no doubt that the lack of maternity leave is deterring female participation in politics, a Kildare Senator has said.
Women for Election are calling for legal provisions to be set up, to guarantee maternity leave for pregnant politicians.

It comes as the Justice Minister Helen McEntee announced her second pregnancy yesterday.
Chair of the Oireachtas Womens Caucus and Kildare Fianna Fáil Senator Fiona O'Loughlin commented: "Politics at all levels is not family friendly and it is not a job that many people, especially women see as a viable career.
"The demands and the lack of support for people in politics is simply not conducive to family life," she insisted.
"This needs to change. Female participation in politics is crucially important and we need to deliver for women if we want to see more women in politics.
"In December 2021 I brought forward the first panel motion in the Seanad on the issue of Family leave for local representatives. This was following the report from the AILG in the area of Family/Paternity/Maternity leave for Councillors, which was spearheaded by former President Mary Hoade.
"In April I met with Minister Burke and I laid before him to real and stark realities on the ground for public representatives who were trying to have a baby and to maintain their demanding obligations in public office.
"The proposals that cabinet will hear this week will go some way in addressing core issue for many women in politics, and its important to note that these changes will also benefit those who need to take time out to fulfil care duties or other family reasons. It is a meaningful step forward in making politics more family friendly," she added.
Social Protection Minister Heather Humphreys stepped in to cover Minister McEntee's department during her first maternity leave last year, though no formal plan was in place prior to that.

CEO of Women for Election Caitríona Gleeson wants to see formal pairings established: