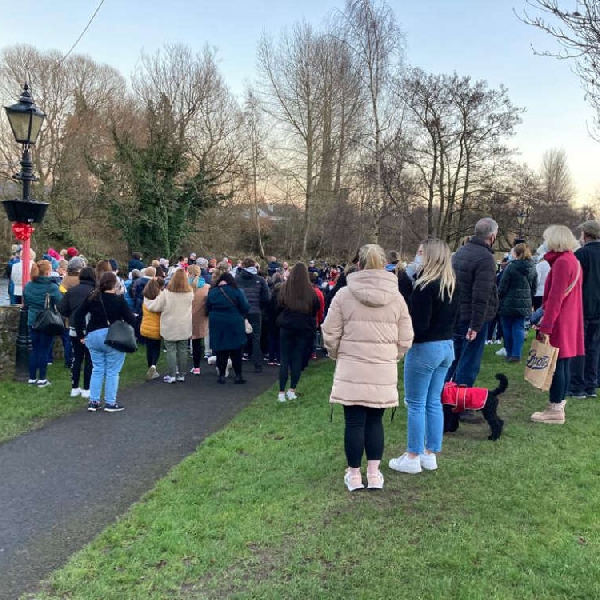 Image: Ashling Murphy Vigil at Liffey Linear Park, Newbridge 14.01.22
23 year-old was killed on Wednesday
A vigil will be held for Ashling Murphy at Áras Chill Dara at 4pm, today Friday.
Kildare County Councillors will only be in attendance.
The wider public can attend vigils throughout the county.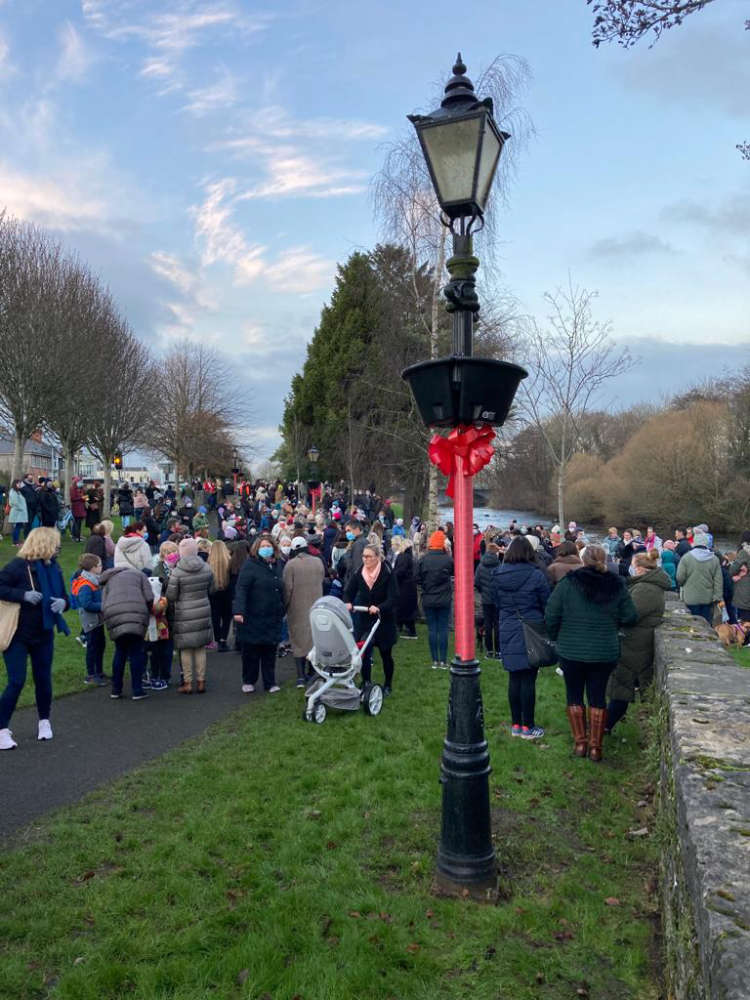 The candlelit vigil held at the Liffey linear Park in Newbridge at 4pm this afternoon.
4PM
Liffey Linear Park, Newbridge at 4pm.
Maynooth Square at 4pm.
Market Square in Blessington at 4pm.
Clane Church 4pm.
Lock 27 along the canal bank in Athy (under the Swan Mural), at 4pm.
In Leixlip at the fountain (opposite Spar) from 4pm.
4.30PM
Candlelit vigil Dun Ailinne monument in Kilcullen at 4.30pm.
Square in Kildare town at 4.30pm.
6PM
From 6pm, a vigil will be held in Kilmeague, where the Christmas tree was.
Clane Athletic Club track at 6pm.
Canal in Robertstown at 6pm.
The Harbour in Naas at 6pm.
A vigil will take place in Kilcock this evening at 6pm.
The procession will begin along the canal bank, from the Parkrun start to Allen Bridge, finishing at the ramp onto the R148 main road.
6.30PM
From 6.30pm at the walking tracks in Ballyteague a vigil will be held.
7PM
At 7pm in Sallins, on the Mill Bank side of the bridge.
Kill Church, at 7pm.
Carbury GAA at 7pm.
7.30PM
Church of Saints Mary & Laurence, Crookstown at 7.30pm.