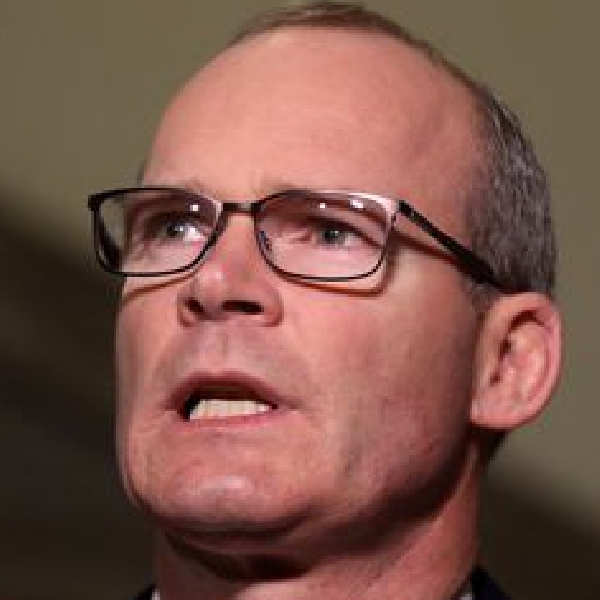 File image: Simon Coveney/Rolling News
Its on UK plans for de facto amnesty on Troubles prosecutions.
Stormont's party leaders will meet with the Foreign Affairs Minister Simon Coveney, and the UK's Secretary of State for Northern Ireland later this morning to try and end plans for a de-facto amnesty on Troubles-era killings.
Minister for Foreign Affairs @simoncoveney has today laid out in @guardian the Irish Government position on #Legacy in Northern Ireland:

"Every family bereaved in the conflict must have access to an effective investigation and to a process of justice" https://t.co/zqYUL9oXkz

— Irish Foreign Ministry (@dfatirl) July 16, 2021
Plans set out by Brandon Lewis earlier this week will see an end to investigations and prosecutions into unsolved murders before 1998.

However, the proposal to impose a statute of limitations on unsolved murders has been met with widespread anger.

Sinn Fein's policing spokesperson in the North, Gerry Kelly, says the proposal is a way for the government to protect former and serving soldiers

The Taoiseach has said unilaternatism doesn't work when it comes to the Good Friday Agreement.

Micheál Martin says the British Government will have to consider the united opposition to an amnesty for crimes committed during the Troubles.

Micheál Martin says further discussion of the issues is needed
:.