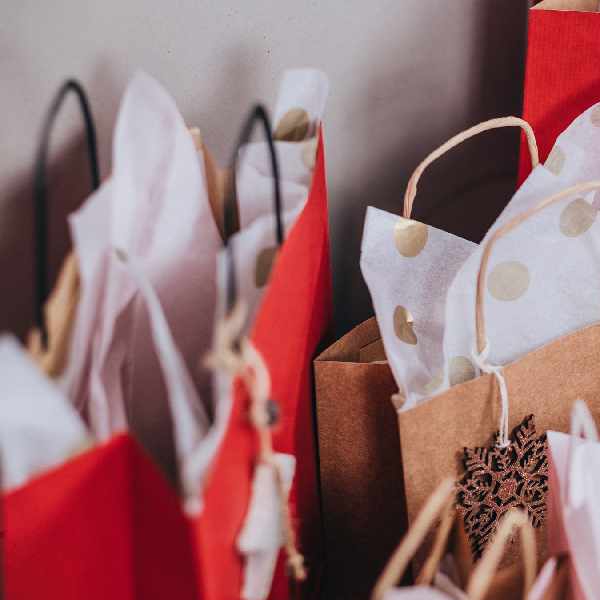 File Image: Pexels
Ciara Leahy from the Irish Country Living magazine has said consumers need to be wary of 'deals.'
Shop local, shop Irish, shop Europe is the advice as the shopping frenzy that is Black Friday descends this weekend.
Ciara Leahy from the Irish Country Living magazine has said consumers have become more comfortable shopping online, and given the rising COVID-19 numbers the web will continue to be the favoured shopping destination this year.
Leahy has tips for staying safe online and getting the best deals.
She says consumers have more rights when shopping in Europe as they are protected by EU law.
"One of the big advantages is that retailers have to deliver your package within 30 days of your order being placed.
"Also, if a company commits to delivering something to you within a certain time period – seven days, for example , it must deliver within a week. If it doesn't you get your money back.
" Outside the EU, retailers can set their own terms and conditions, including their delivery and returns policy, and consumers have very little protection in this regard. This is especially relevant given delays due to Brexit," she said.
Leahy says another thing to be aware of is rogue traders. Be especially wary of items that are sold out everywhere but suddenly pop up on random websites at discounted prices, she said
"If a deal seems too good to be true, it probably is. Also check reviews of the trader online and be wary if everything is positive," she explained.
Ensure that you are getting a Black Friday deal, be consumer smart, don't take things at face value, have a look around at other competitors, screenshot prices and check the specs, especially on electrical items, cautioned Doireann Sweeney, Head of Corporate and Stakeholder Communications of the Competition and Consumer Protection Commission (CCPC).
Sweeney cautioned: "Just because a website has a .ie address does not mean it is an Irish registered business.
"You should also check that the website lists 'contact us' information, including an email address, phone number and geographical address.
"Reputable and legitimate companies will always list ways to get in touch with them, so if the website doesn't have a "contact us" page, it could well be fraudulent. Additionally, if the site does have a contact page but only offers a form to fill out, be wary," said Sweeney.
Sweeney has advised consumers to use Credit cards and pre-paid debit cards because they are one of the safest ways of purchasing online as potential scammers don't get hold of your bank account details.
"When you go to check out, have a quick scan of the screen. At the beginning of the url there should be an 's' after the 'http' and a padlock symbol in your browser's task bar, which shows the website is secure.
"If it isn't there, be very wary of proceeding any further," she added.