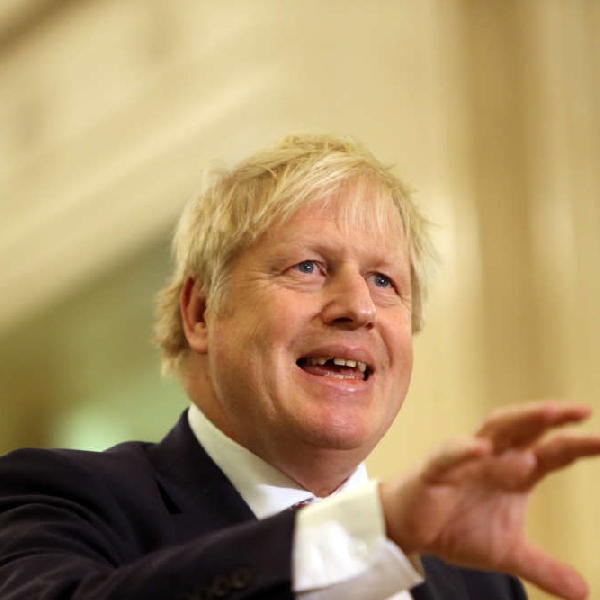 File image: Rolling News
British Queen will invite Liz Truss to form government
Boris Johnson has given his last speech as British Prime Minister, describing himself as a "booster rocket" that's "fulfilled its function."
The 58 year-old is formally resigning with the Queen this morning, before she invites his successor, Liz Truss, to form a government.
Johnson listed his achievements in office, while promising support's on the way to help bring energy bills down.
The father-of-seven also tried to unite divided Tories - using his dog and cat as a reference:
Former Taoiseach Bertie Ahern believes there will be "one more try" for the issues around Northern Ireland Protocol to be resolved by diplomatic means.
He was speaking ahead of the confirmation of new Conservative Party leader Liz Truss as the next British Prime Minister.
The 70 year-old says "time will tell" what kind of leader Ms. Truss will be, adding that the next Secretary of State for the North will be crucial.