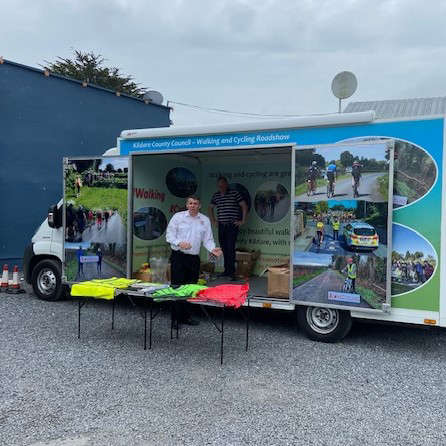 Kildare County Council host Walking and Cycling Roadshow
UN Road Safety Week and Community Engagement Week are being highlighted at the Old Hardware Cycle Café in Narraghmore today.
Kildare County Council are hosting the event which includes the Walking and Cycling Roadshow and Community Gardaí highlighting a new property marking system for bikes.
Kildare Road Safety Officer Declan Keogh is encouraging people to consider more environmental forms of transport.