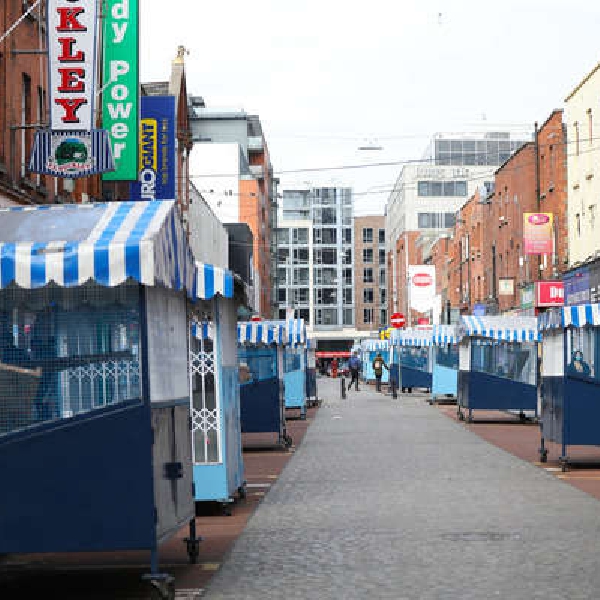 File image: Rolling News
Dublin's Moore Street and parts of Henry Street.
The go ahead has been given to redevelop Dublin's Moore Street and part of Henry Street for shops, offices, a hotel and apartments.

Dublin city council has granted planning permission for two of the first three applications to transform a 5.5 acre plot in the area.
Approval to redevelop the area has been described as a significant blow to the heritage of Dublin.

While the 1916 monument buildings on Moore Street will remain, the green light has been given to demolish other parts of the terrace, making way for an archway to a new public plaza.
The great grandson of 1916 leader James Connolly says he'll appeal plans to redevelop Dublin's Moore Street.
James Connolly Heron says it will result in the destruction of the Easter Rising battlefield site:


Green party councillor Donna Cooney says she's surprised the go ahead was given to knock a number of buildings to widen laneways:
Street traders on Moore Street in Dublin say they'll appeal major redevelopment plans for the area.
Caroline Allright, who owns a stall on Moore Street, says they won't be able to operate: