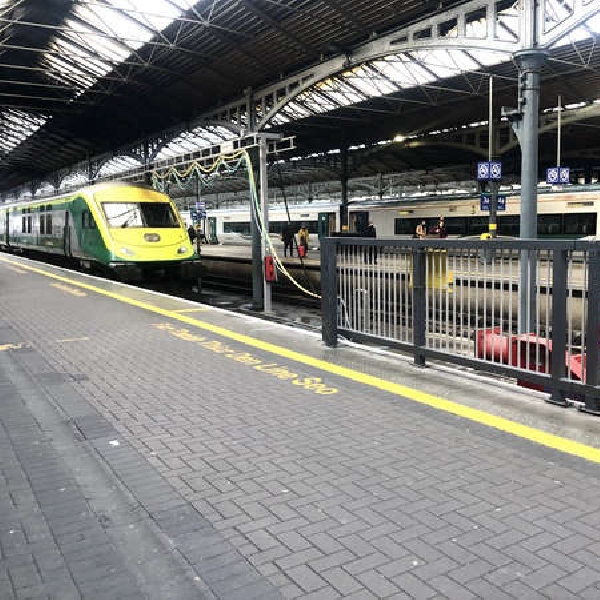 File image: Rolling News
An extra service will also be added from Carlow.
Extra trains in the commuter belt to and from Newbridge, Hazelhatch and Kilcoole and additional services for Carlow and Tullamore are planned.
The changes include 12 additional off-peak services between Newbridge and Heuston and a new return mid-morning service between Heuston and Carlow.

The proposed new Irish Rail timetable also includes improved journey times on the Limerick to Ballybrophy line.
Iarnród Éireann in conjunction with the National Transport Authority is planning to implement timetable changes from 11th December 2022.
The company has published details of the proposed schedule and invites the public to submit feedback in advance of the finalisation of the new timetable.
A Public Consultation feedback form will be available on Iarnród Éireann's website shortly where members of the public can submit their comments and suggestions to Iarnród Éireann and the NTA.
The consultation survey is open until Sunday 2nd October 2022.
Heuston to Newbridge Commuter
Monday to Friday: New services at 09:45, 10:40, 11:40, 12:40, 13:40 and 14:40 hrs from Heuston to Newbridge serving all stations.
Monday to Friday: New services at 10:26, 11:40, 12:26, 13:26, 14:26 and 15:27 hrs from Newbridge to Heuston serving all stations.
Dublin / Carlow
New 08:26 hrs Dublin to Carlow service, calling at Newbridge, Kildare, Athy and Carlow.
New 10:15 hrs Carlow to Dublin service, calling at Athy, Kildare, Newbridge and Heuston.