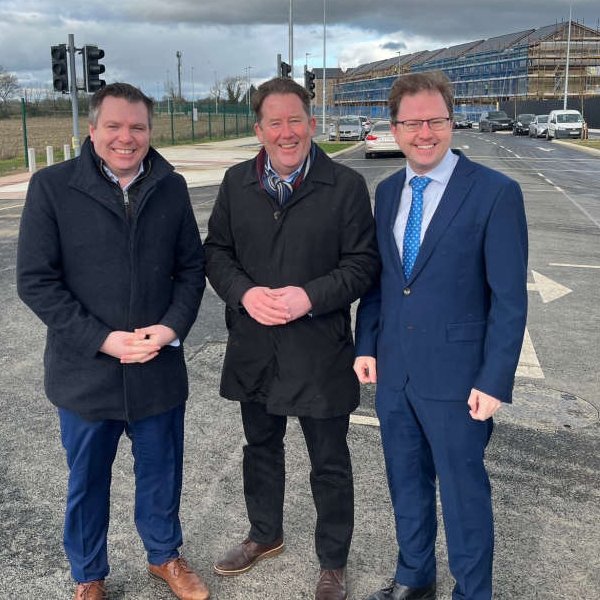 Cllr Shane Moynihan, Minister Darragh O'Brien and Deputy James Lawless.
The road will provide an alternative to the M4 for Kildare commuters
The Celbridge link road has been officially opened by the Minister for Housing Darragh O'Brien.
Fianna Fáil TD for Kildare North, James Lawless, has hailed the official opening of the Celbridge Link road as a vital piece of infrastructure for the area that will provide an alternative route to the N4.
It provides a direct link to Adamstown Rail Station meaning shorter commuter times and more sustainable commuter patterns within the area.
Speaking at the launch on Monday, local TD, James Lawless commented: "The Celbridge link road is a vital piece of infrastructure which connects Adamstown, including the rail station and new residential development, to the town of Celbridge.
"Adamstown is a planned town, with schools, train station and public spaces all incorporated into the design.
"This final phase, accelerates the remaining residential units and the new road will allow residents to shop, socialise and access services in Celbridge.
"It also provides another option for Celbridge commuters to use the rail station there as an alternative to Hazelhatch," he added