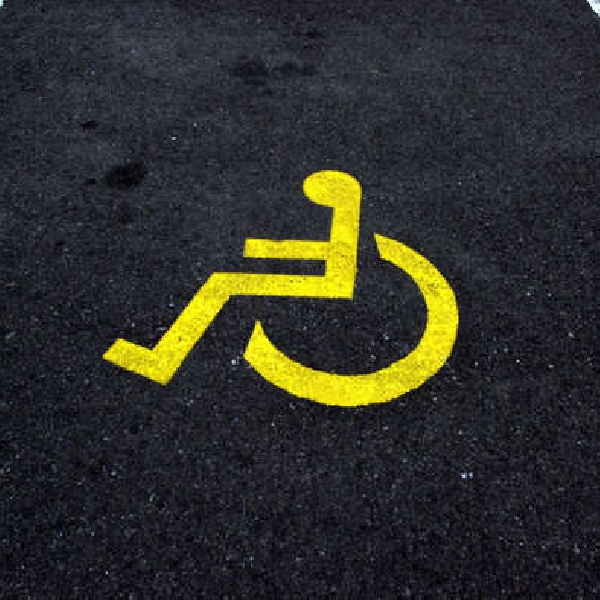 File image: Rolling News
Currently the app only works for pay parking bays.
The council is in discussions with Apcoa with regards to an app that will identify locations of all disability bays in all parking bye-law towns in the county, with the intention to possible development and inclusion of locations of other facilities/services.
Fine Gael Councillor Evie Sammon brought forward the motion and has asked the council to write to APCOA asking that a map of all disabled parking spaces in Naas be added to their App.
The Council has said that the Apcoa Connect app is designed for the use of paying for parking.
It said as there is no charge for parking in a disabled bay when the motorist has displayed valid disability badge, disability bays cannot be added to the app.
In a joint motion, Cllr. Sammon, has asked the council to initiate the process of reviewing the Parking Byelaws for Naas.
The council has said a review of Naas Parking Bye-Laws is listed on the programme schedule of bye-law reviews.
However, members are advised that parking bye-laws should not be reviewed unless substantial amendments are proposed.
It said the Pay Parking and the Roads Design technical team are currently preparing the Draft Bye-Laws for Kildare and Newbridge.
"Unfortunately Naas and Sallins are the last on the list for review," said Sammon.
The Fine Gael Cllr. has asked the council to confirm if they have received a response from the NTA regarding pedestrian crossings and the Dublin Road Part 8.
"There is a need near Meadows and Byrnes
The council has said that the 2022 Programme of Works has not been approved by the NTA to date.

However, it is expected that an allocation for the approved Dublin Road Scheme will
be included.
Cllr. Sammon has asked the council to outline the possible funding streams for Variable Message Signs (VMS) and tactical signs for parking in Naas.
"As you are driving into the town there would be a list of the Car Parks and the number of parking spaces available," she said.
The council says there are no capital funding sources available for the provision of Variable Message Signs (VMS) and tactical signs for parking.
The council says that the revenue budget allocation does not sufficiently meet the needs of existing equipment.
Cllr. Evie Sammon spoke with Ciara Noble on this morning's Kildare Today: