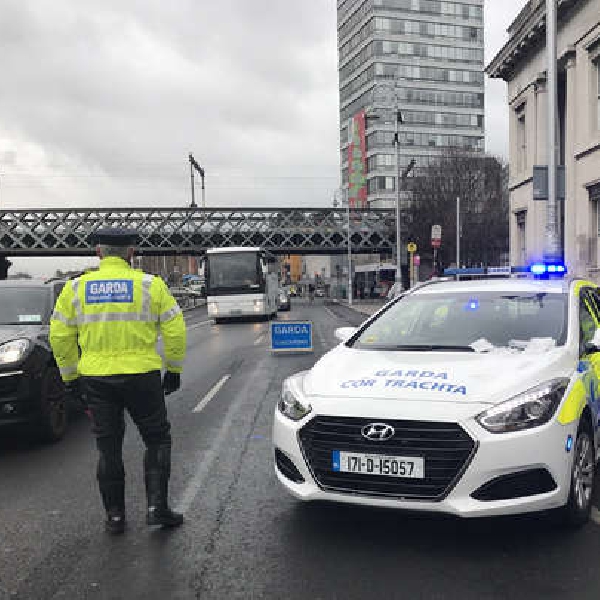 File image: Rolling News
Checkpoints will be in place around the country
Gardaí in Kildare are carrying out a national speed enforcement operation for the next 24 hours, amid what they said is an "alarming increase" in road deaths.
The 'Slow Down' day, which began at 7am, aims to remind drivers of the dangers of speeding and to increase compliance with speed limits.
The operation is supported by the Road Safety Authority and coincides with the full return of all schools and the related increase in road users.
Gardaí said with an "alarming increase" in road deaths this year, 'Slow Down' day has taken on "increased urgency and relevance".
It will consist of high visibility speed enforcement at selected Safety Camera Zones and other locations across the country.
So far this year there have been 127 deaths on Irish roads, which is 23 more than the same period in 2022 and 38 more than the same time in 2019,
One death occurred in Kildare during that period.
Gardaí say that people under the age of 25 accounted for a third of all deaths on roads so far this year.
Last month, six people aged between three and 24, lost their lives in road crashes in a five day period.
Today's operation comes amid moves that could see motorists who commit more than one offence face increased penalty points, under a plan that will soon go to Government.