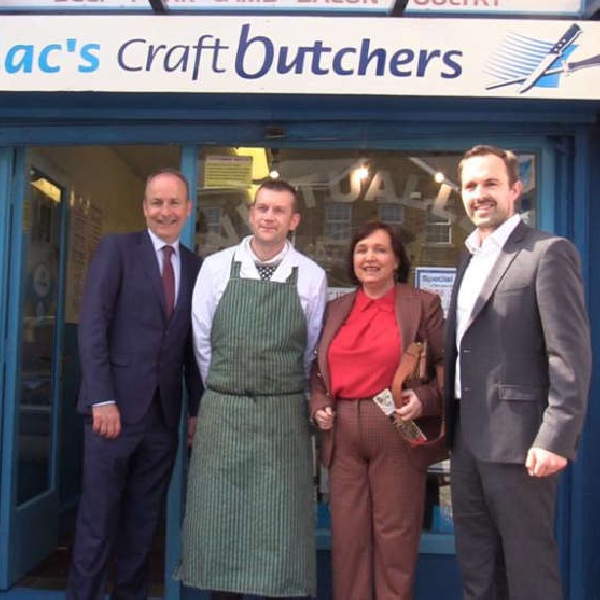 File image: Fiona O' Loughlin
He visited small retailers in the town.
An Taoiseach Micheál Martin TD was welcomed to Newbridge on Friday by Fianna Fail Senator Fiona O'Loughlin and Councillor Robert Power.
He was met by a crowd of very excited young people at the gates of St Conleths and Mary's National school in Newbridge where he met and greeted parents, school staff and students.
The Taoiseach was escorted through the town on a whistle stop tour meeting and greeting the people of the town as well as local business people and retailers.
Senator O'Loughlin commented: " It was a real honor to welcome An Taoiseach to the town and to introduce him to the people and the characters that give so much to our community."
"I was particularly pleased to see the response of many of our smaller retailers.
"These small businesses are in direct competition with 6 major supermarkets, it is so important that we all do our bit to shop local.
"These businesses are a key to local communities- they support our local sports team, local charities and provide employment.
"The Taoiseach's visit I hope helped highlight their key role in our community, and I look forward to continuing to support them in the future.
Fiona concluded by saying: "I want to thank the Taoiseach and his team for visiting and I want to thank all those who stopped to say hello and welcomed him with open arms. "