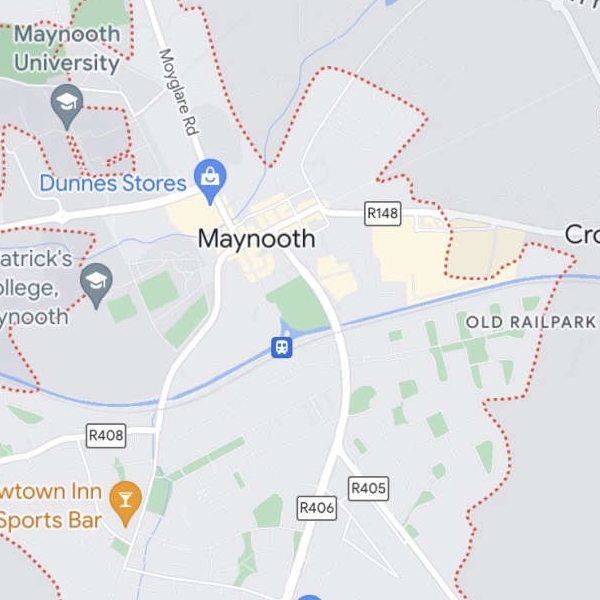 Image: Maynooth/Google Maps
The rooms have already been made available.
Up to 44 refugees, fleeing war, will be housed at what's being described as a 'residential facility' in Maynooth.
Cluain Lara, at Railpark, just outside the town will be used to facilitate those seeking International Protection and in need of accommodation.
Kfm understands that there are 11 rooms on site that can cater for 4 people per room, and 10 of those rooms were available from last Friday, January 20th.
The final room is due to go-live before the end of this month.
It's also understood that the resident breakdown will be single males and the Department of Integration cannot say exactly how long residents will be housed at this particular facility for.
The Department has however stated that the owner's of the facility have extensive experience in this sector and will ensure that the services and security will be up to standard.
Toilets, showers and hand-basins meet the required ratios, while 3 meals per day will be provided to refugees staying at Cluain Lara.