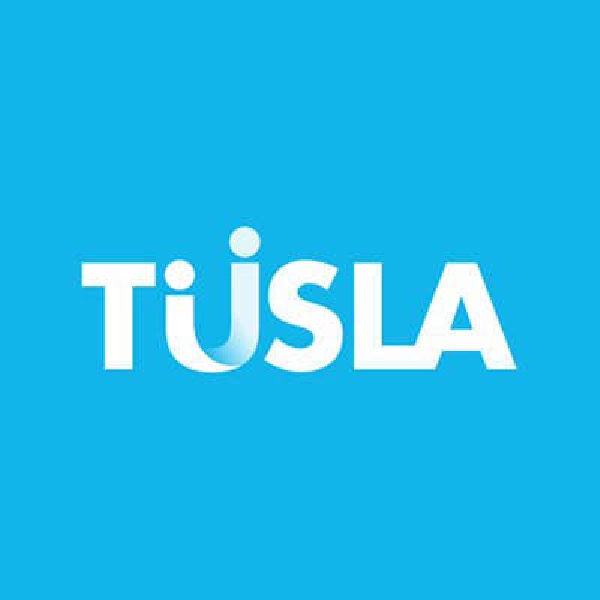 File Image: Tusla Twitter
A report by HIQA found that in general children spoke positively about the social work service.
The use of waiting lists in child protection and welfare services indicates that children and families will not receive a timely service, according to a report published by the Health Information and Quality Authority (HIQA).
The report found that the operation of waiting lists by service areas required greater consistency in oversight to ensure that waiting lists did not escalate into a more significant issue.
It found that waiting lists can pose risks such as children and their families not being assessed or receiving the right service when required.
Inspections carried out focused on defined points along a pathway in child protection and welfare services provided by Tusla; from the point of initial contact or reporting of a concern to Tusla through to the completion of an initial assessment.
HIQA's Head of Children's Services, Eva Boyle, said that the programme of inspections found that significant progress was made across all 12 services areas throughout the inspection period, with excellent child-centred and innovative practice initiatives evident during inspections.
Ms Boyle continued: "Staff vacancies were a challenge across the majority of service areas and this negatively impacted on service provision, with permanent vacancies in eight out of 12 service areas inspected."
"The service areas inspected embraced the concept of quality improvement and inspections showed that services were focusing on achieving this through implementing quality improvement plans," she added.
The report summarises the key findings of a thematic monitoring programme of child protection and welfare of 12 child protection and welfare services and includes the views of children, young people and their families.
It found that communication systems were effectively used in 11 service areas, with good quality and regular communication meaning that service and quality improvements were successfully implemented. However, there were aspects of services that required improvement.
"It is evident that Tusla is striving towards achieving consistency and equity in service provision to children and their families, with service areas focused on achieving quality improvements.
"However, further work is required to ensure that children and their families availing of a child protection and welfare service can do so in a timely manner and receive the right service at the right time."
"Overall, children spoke positively about their experience of the social work service they received, and both children and their families expressed satisfaction in relation to their experiences of child protection and welfare services," she said.
"However, a minority of parents spoken with expressed dissatisfaction with the service they received," she added.
HIQA continues to monitor all 17 child protection and welfare service areas and have commenced an inspection programme focused on children who are on the child protection notification system.
HIQA has published an overview report of a thematic inspection of the Child and Family Agency's Tusla's child protection and welfare services between 2019 to 2021.