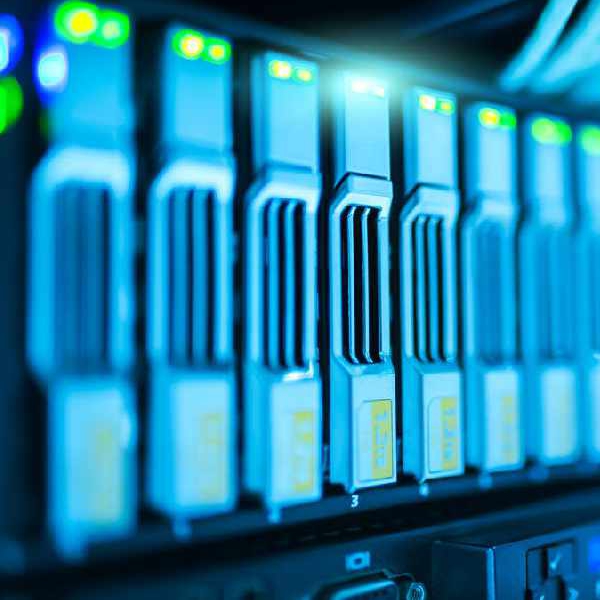 Stock Image: Pixabay
Data centres currently use 11% of the power generated by the national grid.
The Government is to press ahead with plans to class data centres at 'strategic infrastructure' despite the energy crisis.

It'll allow developers to access fast track planning according to The Business Post newspaper.

The move comes almost a week after EirGrid warned that the power system's being stretched beyond demand due to 'unprecedented growth' of the facilities.
The Oireachtas Committee on the Environment and Climate Change, on which sits Kildare North Sinn Féin TD, Réada Cronin, was told this week by Maynooth University's Dr. Patrick Bresnihan that data centres account for 11 per cent of grid capacity.
If all other data centres currently proposed are granted permission, their energy use would comprise 70% of the national grid's capacity.

The fast track planning system allows developers to send their proposals directly to An Bord Pleanala, rather than local planning authorities.
The government is set to press ahead with new regulations to designate data centres as "strategic infrastructure", despite the unfolding energy crisis facing the country, @DanielTMurray and @roisinmburke report. https://t.co/eiflHDeGA7

— Business Post (@businessposthq) October 3, 2021