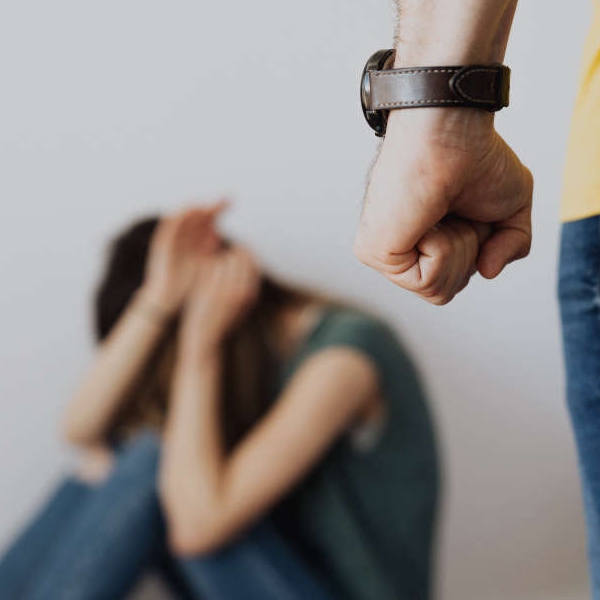 Stock image: Pexels
Before the Dublin courts.
There were over 2,700 domestic violence prosecutions against around 18, 000 people, according to Data from the Court Service in 2020.
Over half of domestic violence prosecutions in the Dublin area were struck out, while 100 were withdrawn.
It's after new data found the number of prosecutions in the district court doubled in 2020, compared to the previous year.
Nearly 14 hundred prosecutions were brought to the District Court in 2019, rising to over 2 thousand 700 the following year, according to the Irish Times.

The 2020 figures also represent proceedings brought against over 1800 accused, meaning some relate to multiple charges.
Some 85 prosecutions led to fully suspended sentences, which experts say could be problematic.

In analysis of cases in the Dublin Metropolitan District, just under 1400 charges were brought over the two years, with more than half struck out.

A further 100 prosecutions were withdrawn, compared to 78 leading to full prison sentences.
The justice system needs to consider the message it sends by giving fully suspended sentences to perpetrators of domestic violence, according to a law expert.
It says the justice system needs to better protect victims of domestic violence, especially after a perpetrator has been convicted.
CEO Teach Tearmainn, Lorraine Rowan commented: "In Kildare a lot of women do not come forward and move through the courts system.
"Perpetrators can make you feel like you're crazy, especially with emotional abuse," she explained.
"Emotional abuse can become normalised and you can't see it.
"It's easy for people on the outside looking in to wonder why they stay, " she said.
Lorraine spoke with Ciara Noble on Thursday's Kildare Today :