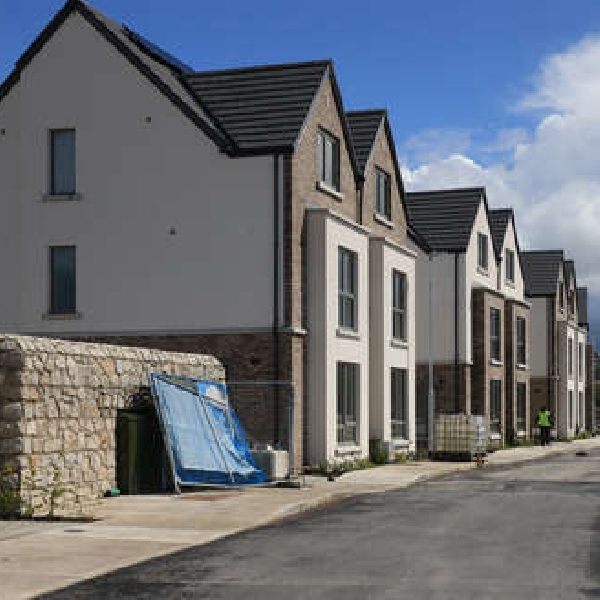 Stock Image: Rolling News
That's according to the latest CSO figures.
It's claimed house prices aren't likely to drop anytime soon, due to inflation.
It comes as the CSO's Residential Property Index found prices went up by 6-point-1 per cent in the year to January.
It represents a slowdown compared to December, where it was 7-point-7 per cent.
Michael Dowling of Dowling Financial says the rise in mortgage interest rates could have an impact.
In Kildare, the median house price is €370,000, the third highest in the country after Dublin and Wicklow.
Below is a more detailed breakdown in the various Eircodes around the county:
W23 Celbridge - €429,998
R56 Curragh - €379,000
W91 Naas - €377,809
W12 Newbridge - €375,000
R51 Kildare - €333,250
A83 Enfield - €330,000
W34 Monasterevin - €294,999
R14 Athy - €215,000